Protocinema presents: A Few in Many Places
Istanbul and New York-based multicultural art platform Protocinema will host a new group exhibition that stretches between Istanbul, Seoul, Bangkok, New York, San Juan and Guatemala City. The exhibition addresses ongoing collapses and cycles of violence through various forms of collectivity and will seek answers to different questions based on the culture, society and politics of the city. In Istanbul, Bangkok and New York, the exhibition will focus on the image as a site of collective investigation, as well as a tool to unhinge the cycles of violence. Through her video works, Zeynep Kayan replays "endless repetitions of small physical movements, recalling somatic knowledge, which our bodies carry and transmit for generations". ARK, an ongoing collaborative work by Kathryn Hamilton and Deniz
Tortum, explores the ways that contemporary technologies have provided the framework for understanding the relationship between the body and the world. In the Santurce district of San Juan, Seoul, and Guatemala City, the artists will engage with different communities and their silenced histories in multiple ways. For the New York exhibition, Lila Nazemian, in collaboration with Vartan Avakian, Yasmine Eid-Sabbagh and Kristine Khouri, members of the Arab Image Foundation (AIF), will explore histories of (forced) migration, memory and material culture.
The exhibition is available at Protocinema from Monday to Friday between 11am and 5pm. For more, visit: protocinema.org
CRR CHAMBER ORCHESTRA
Cemal Resit Rey (CRR) Concert Hall will host the CRR Chamber Orchestra on May 31, with an emphasis on recycling in music. The concert's repertoire is based on renowned musicians "recycling" their own or others' compositions and creating something new out of them. The orchestra will be accompanied by conductor Cem Mansur.
The concert will be available on CRR's Youtube channel on May 31 at 8pm.
ISTANBUL ENSEMBLE
Is Sanat continues its digital screenings with a concert of Istanbul Ensemble on May 31. Under the baton of conductor Serdar Yalcin, the orchestra, which is consisted of independent musicians, will close the May season.
The concert will be available on Is Sanat's Youtube channel on May 31.
TIMELESS
Kirkor Sahakoglu's new solo exhibition, Timeless, will greets art lovers at Galeri 77. The exhibition, which will be open to view both digitally and physically, will display over 35 works by the artist, including his most recent paintings exploring the relationship between time and space. "Does time have a reality that is independent of the human mind?" Sahakoglu asks.
The exhibition is available at Galeri 77 from Monday to Friday between 10am and 6pm.
ART MARKET III
Anna Laudel galleryhosts the third edition of its Art Market exhibition series. The exhibition, will display the works of over 25 young and independent artists including Lal Batman, Mathias Hornung, Kadriye Inal, Ekin Su Koc, Nuray Koschowsky and Serpil Yeter. With the goal of offering a different perspective on art, the exhibition will display works that use a variety of techniques and materials.
The exhibition is available by only reservation. To make an appointment, visit: annalaudel.gallery
MY NAME WAS WRITTEN ON EVERY PAGE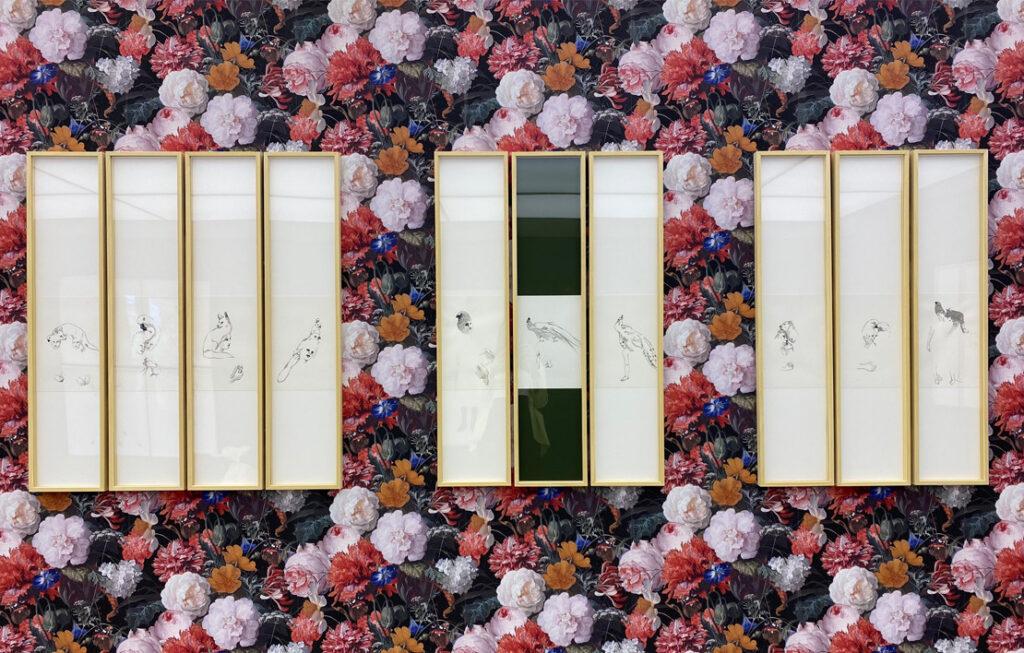 Gallery New is preparing to host Necla Ruzgar at its new exhibition space. Ruzgar, who opened her latest solo exhibition in 2018, is expanding her series of images that unite in a single structure or body rather than the images that separate, break up, or divide species. In Ruzgar's paintings, the colorful figures of beings, "complete with details, leave their places to diminished or reduced drawings, almost stains".
The exhibition is available at Gallery Nev from Tuesday to Saturday between 10am and 5pm.
STANPOLITES
Borusan Sanat's new concert brings three musicians from different countries to Istanbul, the city where continents meet. Just like the city, the musicians build "an eclectic sound: powerful, energetic, and yet touching". Pianist Evrim Demirel from Turkey, double bass player Andreas Metzler from Germany and drummer Riccardo Marenghi from Italy will entertain music lovers as the gentlemen of the city, the Stanpolites.
The concert is available at borusansanat.tv
SAHNEPORT EVENTS
Sahneport, a Turkey-based digital platform that screens concerts, performances, films and exhibitions online through Video on Demand (VoD) and Live Streaming, offers a wide selection of online events. Through collaborations with concert halls and events, the platform offers various concerts, including the Cem Tuncer Trio, Kaan Biyikoglu Quartet, SPIN, Anil Salliel Quartet, Ozan Musluoglu Quintet, Selen Gulun Trio and many more. Meanwhile, the platform's cinema section provides a selection of films from different genres, such as Youth, White Crow, Submergence, Honeyland, First Love and Red Joan. Founded by Eda Kendirli and Halim Ercan, the platform aims to create a new stage for artists who have had a hard time finding one during the pandemic. "We want to create a difference by gathering all kinds of artworks under one roof and allow users to access the event without leaving the website," explains Ercan.
For tickets and more, visit: sahneport.com
INTERSECTION VI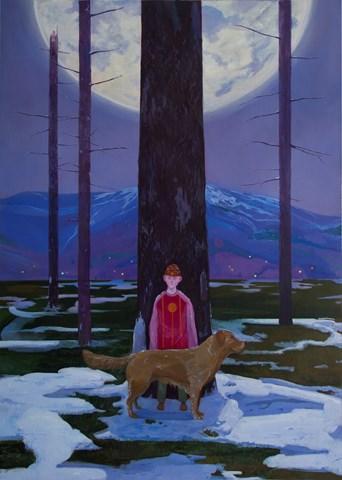 Independent art platform x-ist presents the sixth edition of Intersection, a series where young and talented artists
come together. The sixth edition of the exhibition includes the works of Burak Dak, Gokhan Gokseven and Metin Alper Kurt, who have created works in painting, photography and installation specifically for the exhibition.
The exhibition is available at x-ist from Monday to Friday between 12pm and 6pm.
MASTERPIECES WITH BIPO-II
Borusan Philharmonic Orchestra (BIPO) returns with a new concert commemorating some of the most renowned names in classical music. BIPO is continuing its online concerts with a program where Mozart and Elgar's works meet under the baton of Carlo Tenan, one of Europe's beloved conductors of both opera performances and symphonic orchestral concerts. The works to be performed for this concert include Mozart's Symphony No. 13, Elgar's Serenade for Strings and Mozart's Symphony No. 29.
The concert is available at borusansanat.tv
DEPTH
Gallery Soyut hosts Turkish artist Orcun Ilter's new ceramics exhibition. Displaying various ceramics, the artist describes depth as the counterpart of the unknown in life in the creation process. Carrying this concept into his creative process, Ilter presents abstract sculptures with mythological undertones. The works displayed at the exhibition are "the first and last examples of 6 years of work, as well as a transition into a new era," the artist explains.
The exhibition is available online at galerisoyut.com.tr.
PANDEMIC ORCHESTRA
Sureyya Opera House will host the Pandemic Orchestra on June 2 to welcome the summer season. The orchestra will be accompanied by Poyraz Baltacigil on violoncello as the soloist and Murat Erginol as the lead violinist. The orchestra will perform compositions by Mozart and Saint Saens under the baton of Murat Cem Orhan.
Tickets are available at bilet.kadikoy.bel.tr.