Is this our last chance?
Independent art platform Salt's new online film screening program takes a dab at the climate crisis and its impact on humans. A total of 10 films from South Africa, Norway, Canada, France, Bolivia and the Balkans will be screened as part of the 2021 selections. Programmed by Fatma Colakoglu, the films will be open to access for a week after their screening date. Confronting the climate change crisis and focusing on the most urgent issues, the directors explore possible solutions for our future and raise awareness regarding the most important longterm crises of ou lifetime. Thanks to teenage activists like Greta Thunberg, increased news coverage and more companies committing to cutting their emissions, public awareness of the crisis has begun to rise. This year's films seek answers to how animals, humans and nature can coexist without hurting one another. This week, you can watch the 2018-documentary, The Undamaged. Directed by Miha Avgustin, Rozle Bregar and Matic Oblak, the documentary follows a group of kayakers who travel from Slovenia to Albania, protesting the 2700 dams that threaten the wildlife in the region.
For more information, visit: saltonline.org
SAZ MEETS JAZZ

Turkish baglama player Ismail Tuncbilek and singer Senay Lambaoglu will share the stage of Zorlu PSM on May 5 for an evening of Turkish poetry and improvised instrumental music. Tuncbilek will be playing the saz, a different name for baglama that refers to a family of plucked string instruments, while Lambaoglu will perform the poems of Turkish folk poets from Omer Hayyam to Asik Veysel, Neset Ertas and Nazim Hikmet.
The concert will be available on online.zorlupsm.com
THESE NEW PURITANS
Zorlu PSM will host the British experimental band These New Puritans on Friday as part of the PSM Jazz Festival. The band, which released its first album in 2008, will perform songs from its latest album, Inside the Rose. The band will visit the screens of the Turkish audience as part of its postponed tour due to the pandemic.
The concert will be available on online.zorlupsm.com
ALGORITHMS AND PLANTS
Siemens Healthineers, a technology company operating in the field of medical imaging devices, has put up an online exhibition titled "Algorithms and Plants" which deals with plants from a completely new perspective. Curated by art historian Seda Yoruker and consulted by Prof. Dr. Ercan Karaaslan, the exhibition brings together pictures of plants captured by radiology experts on tomography, MR and mammography machines. Plants such as olives, kiwi, peas, mimosa, walnuts, cypress, pineapple, cabbage, avocado, pomegranate, all grown in Turkey, were shot on Siemens Healthineers medical imaging devices.
The exhibition is available online at cekimgucu.siemens-healthineers.com
FROM TRADITIONAL TO THE FUTURE
Borusan Sanat continues to bring music lovers together with classical music concerts through its digital platform. The Borusan Philharmonic Orchestra's performance will merge Mozart's Linz symphony with the works of Anton von Webern and Benjamin Britten under the baton of Patrick Hahn.
The concert is available at borusansanat.tv.
SCRATCH AND SURFACE
Turkish artist Deniz Gul presents art in written form in her new solo exhibition at Salt Galata. In her works, Scratch and Surface, the second exhibition of The Sequential program, the artist steps away from visual arts and moves closer to words that "oppose the definition of language as little more than a means of communication". "How to monitor the involvement and effects of words in periods of economic, ecological, and social crisis?" the artist asks.
The exhibition is available online at saltonline.org.
#mecburevde

Cemal Resit Rey (CRR) Concert Hall presents a new dance performance that captures the feeling of being stuck at home during lockdown. Originally a dance choreography by Zeynep Tanbay dubbed Mucbir Sebepler (Force Majeure), the second edition of the performance is shot indoors. Tanbay came up with the idea to reflect on the most recent restrictions and 17-day lockdown in Turkey. To go along with the lockdown spirit, all the performances were shot in different parts of the house: kitchen, bathroom, balcony, etc.
The performance will be available on CRR Youtube channel on Friday at 8 pm.
STAY HOME STAY SAFE
As Turkey went into lockdown until May 17, the government only allows people to cater their essential needs. Here are some exhibitions that you can visit after the restrictions ease.
Memory Palaces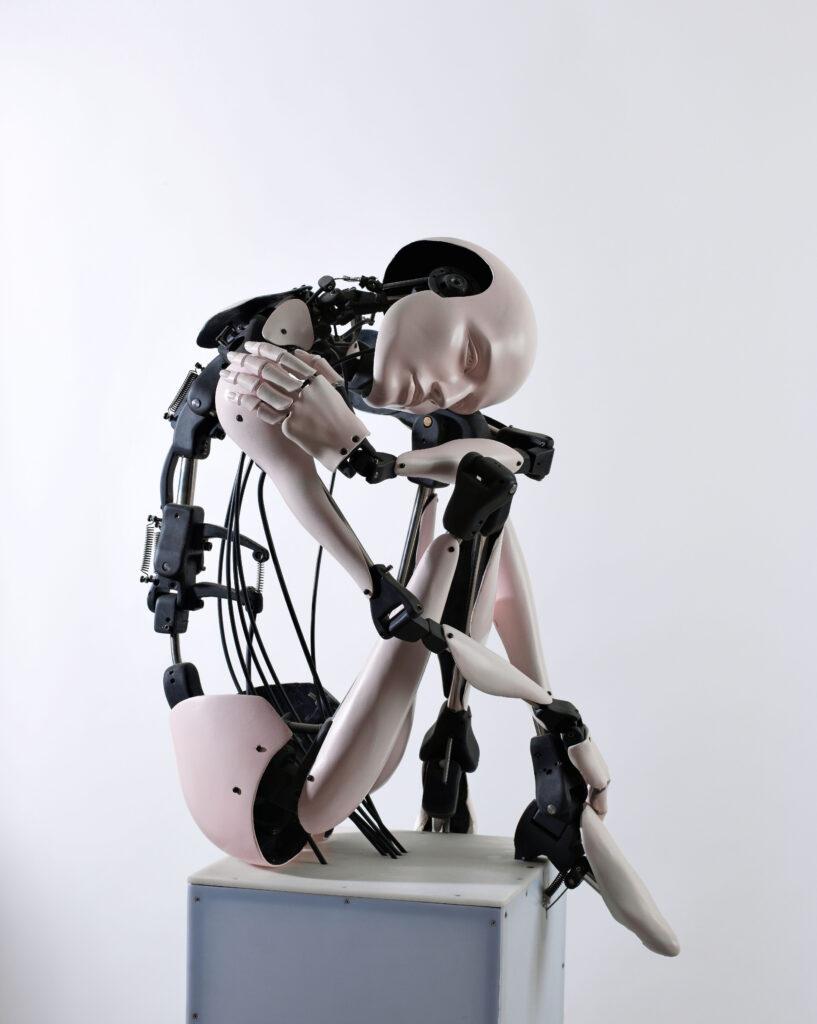 Bozlu Art Project hosts a new group exhibition of sculptures by Meliha Sozeri, Server Demirtas and Evren Erol. Curated by Dr. Ozlem Inay Erten, the exhibition is named after a technique that has been used since Ancient Greek times to visually recall information through different environments. The exhibition invites art lovers to witness the life stories of Italian architect "Giulio Mongeri" and the "Mongeri House", where the works of Sozeri, Demirtas and Erol gather around the concept of a "memory palace". "Approaching memoryladen monumental works of architecture in light of clues as to the workings of collective memory, with questions such as 'Do the life stories of places resemble those of people? At what point do the memories of places overlap with the places in our memories?', this exhibition will allow its visitors to trace this thinking in contemporary artistic practices," says Erten.
Either/or and Crossing Carnevale
Zilberman Istanbul will host artist Yasam Sasmazer's new solo exhibition, including her latest sculptures and watercolor paintings. The exhibition focuses on the ominous relationship between nature and mankind. Transforming the human form into a landscape dotted with organic structures, the artist evokes the flow of time and "ties the past and the future" through an interrogation of the either/or dichotomy, an expression used to simultaneously link two words together while locking their meanings into a mutually exclusive choice. Zilberman also presents Crossing Carnevale by Guido Casaretto, a 15-minute video work consisting of videos for Gokceada Salt Lake. The video has been described "a mixture of Land Art and performance art that blends contemporary artistic ways of expression".
Senin Annen bir Melekti Yavrum
Merdiven Art Space hosts a new solo exhibition by Kezban Arca Batibeki. The artist employs various techniques and creates works of art from her memories with her mother Nurhan Nur, a Turkish actress and her father Atif Yilmaz, a Turkish director. Batibeki uses her mother's photos in her works, which vary from paintings to installations, photography, video overlaying and new technology the experiences of two generations.
Delta
Evin Art Gallery hosts Turkish painter Emin Turan's ninth solo exhibition. The artist uses the power of gravity and builds his works by turning the pyramidal impact of light upside down. Through this technique, the artist displays a delta of some sort, where the painting flows through the canvas.