ZERO: Countdown to the Future
Sakip Sabanci Museum (SSM) digital re-introduces the ZERO. Countdown to the Future exhibition, which was first held in 2016 with the sponsorship of Akbank. The exhibition brings together the works of Otto Piene, Heinz Mack and Gunther Uecker, the founders of the ZERO movement, as well as Yves Klein, Lucio Fontana and Piero Manzoni, its forerunners. The ZERO movement took off with Piene and Mack, who proposed to "shake off pessimism and start afresh from zero" in the 1960s. The two were not only artists but also educated in philosophy, so the movement carried a philosophical perspective. Soon, younger artists who had the same anxieties and worries joined the movement. The ZERO philosophy questioned the fixed approach to traditional art and took on a completely new path that was constantly in motion and full of light, color, space, demonstrations and performances. When Hack announced the last exhibition of the movement in 1967, it preserved its essence and ensured its universality by avoiding becoming institutionalized and evolving into a traditional structure.
The exhibition is available at sakipsabancimuzesi.org
Single Channel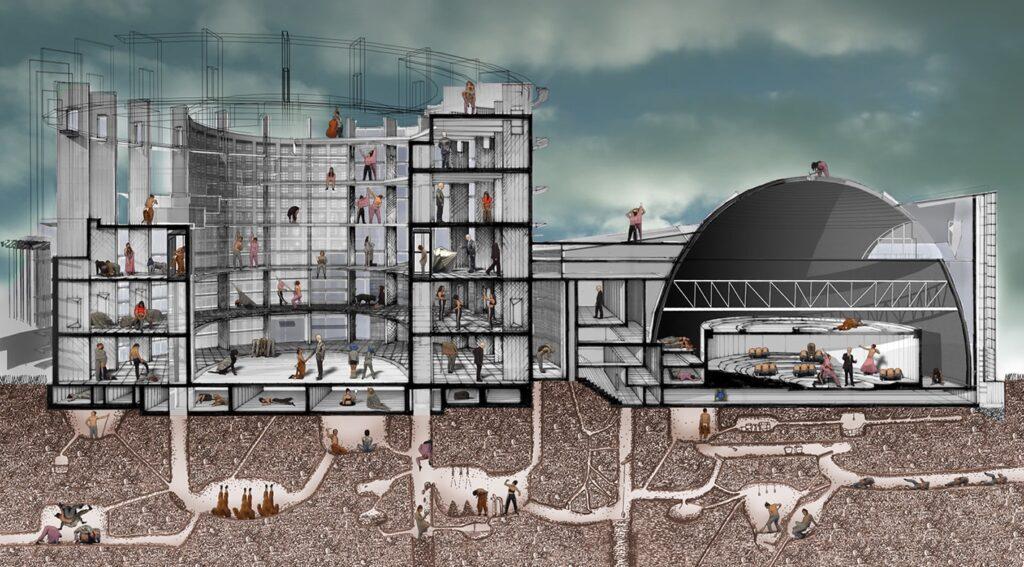 Galeri Nev hosts the works of Nermin Er, Hale Tenger and Inci Eviner as part of the SENKRON group exhibition, focusing on video art. The video works of the artists allow viewers to re-evaluate the different methods used by the artists and the exhibition shines a light on the term "single-channel", which is used under a generalized and widely debatable category of "video art".
The exhibition is available at Galeri Nev from Tuesday to Saturday between 11am and 6:30pm.
Abandoned
Turkish photographer Timurtas Onan will present his project looking at historically and culturally relevant buildings in Istanbul before the mega-transformation of modernism, with an eye for isolation and the solitude of meaning.
The exhibition is available at Galeri Ark from Monday to Friday between 11am and 7pm.
Suite Stanpolites
Jazz trio Suite Stanpolites will take the virtual stage at the Cemal Resit Rey (CRR) Concert Hall on April 30. Founded by composer and jazz pianist Evrim Demirel, the trio consists of Andreas Metzler on double bass and Ricardo Marenghi on drums. While the trio performs mostly Demirel's compositions, they also do improvisations. On Friday, the trio will be accompanied by Senova Ulker and Baris Yazici on trumpet, Cagdas Oruc and Batu Salliel on saxophone and Burak Dursun and Altay Acar on trombone.
The concert will be available on CRR's Youtube channel on Friday.
Epigraf
Adas presents Deniz Orkus and Burcu Aksoy's new project where the artists complete each other and create diverse canvases through the perspectives of one another. Photography, a variety of architectural settings and paintings come together to create works that are a combination of the artists' collective imagination. "I think we are the passengers of movement that takes place in similar abstract thoughts with different tools," Orkus says.
The exhibition is available at Adas from Tuesday to Saturday between 11am and 6pm.
MEDITERRANEO
Spanish artist Fran Aniorte's works will be exhibited at Goba Art & Design this week. Aniorte, who mainly produces object art and installations, focuses on his Mediterranean experiences. Splitting his time between Istanbul and his hometown Barcelona, Mediterraneo is Aniorte's long-term art project which he has been working on for over a year, focusing on his vision of Mediterranean culture, represented by everyday objects and graphic art.
The exhibition is available at Goba Art & Design from Tuesday to Friday between 10:30am and 7pm.
OASIS ART PROJECT
JW Marriott Istanbul Bosphorus will host the new group exhibition of Oasis Art Project, which was founded by Ayse Jaber and Olgun Yalcin to support and encourage up and coming artists. The installations of Ebru Uygun, paintings of Nil Buyukbayraktar, sculptures of Dincer Gungorur and vases of Fran Antiorte will make their debut at the exhibition.
The exhibition is available at JW Marriott Istanbul Bosphorus.
I SACRIFICE MYSELF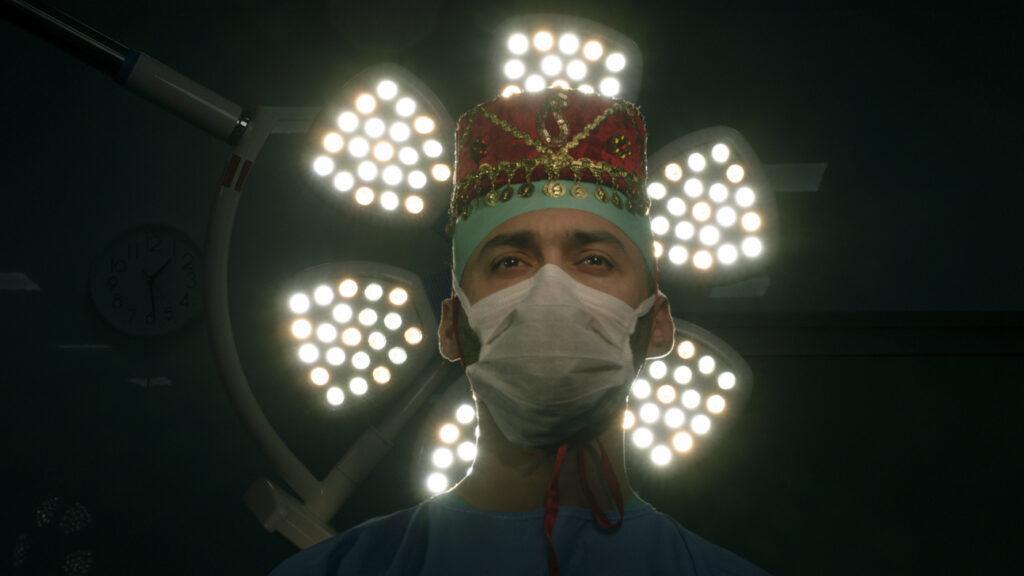 Sanatorium will present Azerbaijan artist Farid Rasulov's first solo exhibition in Turkey. Exploring the sacrificial holiday Eid al-Adha, Rasulov questions the greed that the festival has inevitably come to symbolize. The exhibition consists of visual installations, paintings and a film called Dream of Dreams. Rasulov employs a combination of absurdism, satire and the grotesque to draw attention to this ancient practice in the ever-modernizing world. In addition to Dream of Dreams, where two doctors have a dark but humorous conversation while dissecting a clothed sheep, Rasulov carries the grotesque narrative presented in the film into an installation. The exhibition also includes paintings where the artist presents carnival-like sceneries during Eid al-Adha.
The exhibition is available at Sanatorium from Tuesday to Saturday between 12pm and 6pm.
JULIDE OZCELIK
Is Sanat will celebrate International Jazz Day with the concert of Turkish jazz singer Julide Ozcelik on April 30. Ozcelik, who will be accompanied by Cem Tuncer on guitar, Ercument Orkut on piano, Volkan Hursever on double bass and Ediz Hafizoglu on drums, will perform various jazz pieces from prominent jazz musicians as well as her own compositions.
The concert will be available on Is Sanat's Youtube channel.
AHMAD JAMAL
Istanbul Foundation for Culture and Art (IKSV) has published the concert history of prominent jazz pianist Ahmad Jamal. The record offers scenes from the American pianist's 2006 concert The Aftermath. Jamal has a significant place in the history of jazz with his contricutions to the jazz trio concept and his minimalistic approach to arrangements. The Aftermath, where Jamal first performed in Turkey as part of the 13th Istanbul Jazz Festival, was dedicated to famous music producer Arif Mardin.
The concert is available on IKSV's Youtube channel.
TUTUNMAK
Yapi Kredi bomontiada is holding a new group exhibition of 13 artists, including Meric Algun, Vahap Avsar, Selma Gurbuz and Gunes Savas. The artists come together around the concept of holding on to art with their works representing the intersection of outer world and their inner lives.
The exhibition is available at Yapi Kredi Bomontiada from Tuesday to Friday between 12pm and 6pm.
GIOVANNI BOTTESINI: KING OF DOUBLE BASS TURNS 200
Cemal Resit Rey (CRR) Concert Hall celebrates the 200th birthday of famous Italian double bass player, conductor and composer Giovanni Bottesini with a concert of the CRR Chamber Orchestra on April 28. The orchestra, with Onur Ozkaya on double bass, Cihat Askin on violin and Cag Ercag on violoncello, will perform Bottesini's timeless pieces under the baton of Can Okan.
The concert will be available on CRR's Youtube channel on Wednesday.