Exporters Union (TIM), daily DÜNYA and DHL awarded the unsung heroes awards to exporters who have played a positive but largely unacknowledged role in helping Turkey expand its exports and deal a blow to its current account deficit.
The awards, sponsored this year by Akbank and Turkcell, were set up during the dark days of the 2001 crisis, the brainchild of daily DÜNYA and TIM, designed to inspire Turkish entrepreneurs and business people. After 18 years, awards have been granted to hundreds of unknown companies that have managed to write surprising success and innovation stories under difficult conditions, like Dogsan from Trabzon province that exports silk sutures, and Ordu-based Bentas Bentonit that sells cat litter to 56 countries around the world.
Among other extraordinary recipients in previous years was an engineer in Manisa province who built a lightsaber for his son but later began to export them through the internet after he saw great interest from other children. Another winner, Ankara-based Proted, was established in 1992 to fill the need for prostheses in a variety of skin tones after it was discovered that there were only prosthetic and orthotic products for Caucasian people. It exports its products to several countries, including Ukraine.
The award has seen several such inspiring stories over the course of two decades, with export revenues increasingly seen as the only way to cope with Turkey's domestic market volatility. From a macro perspective, the government also sees it as ammunition to fight global volatility.
Consequently, while the top 50 exporting nations collectively experienced a decrease of 2.9 percent in exports in 2019, Turkish exports increased by 2.2 percent, Turkish Trade Minister, Ruhsar Pekcan, said during the award ceremony in Istanbul. The increase was the 7th largest worldwide and 6th in terms of export revenues.
Export revenues have risen to 85.9 percent of imports, and when energy is excluded, Turkey has posted a surplus in foreign trade since 1988, the minister noted. The trade deficit in general decreased to $29.5 billion in 2019 from $54 billion the previous year while exports contributed 2.3 points to the GDP, she emphasized.
Arcelik, the leading electronics and home appliances manufacturer, was awarded with the grand prize of "exporter of the year." Arcelik has been expanding into the global market since the 1990s and has become the number one brand in Europe, its CEO, Can Dincer, said. In recent years, it has embarked on a growth journey in Pakistan, Bangladesh, India and Southeast Asia, he added.
Toscelik, the steel manufacturer, posted the fastest growth in exports, increasing its foreign sales revenues by 94.5 percent in 2019 compared to the previous year. Ram, the retailer, followed with 64.6 percent export growth while Tupras posted a 42.6 percent increase among the 22 companies that were awarded.
Turkey achieved record exports in January and February even though coronavirus has narrowed global trade volumes significantly, TIM Chairman Ismail Gulle, said. The number of exporters has surpassed importers for the first time in the republic's history, he added.
The strength of those numbers flow from the explosion of companies engaged in export, daily DÜNYA (NBE) Chairman Hakan Guldag remarked, rising to over 90,000 in 2019 from 28,909 in 2001.
"Turkish entrepreneurs have shown an ability to increase exports even under severe international and domestic conditions and we support this to help the world integrate and create prosperity," DHL Express CEO Claus Lassen, said.
In the following paragraphs, we will summarize some of the more compelling stories of exceptional entrepreneurs that were granted awards on the unsung heroes list.
Extraordinary stories of unsung heroes:
MARKETING SURGICAL SILK SUTURE FROM TRABZON TO THE WORLD
Winning second place in the Original Product category, Dogsan Medical Equipment has been exporting surgical silk sutures from Trabzon since the 1970s. Providing an important solution to one of Turkey's needs, the company produces surgical sutures from silkworm moris (Bombyx mori) which is used across leather, plastic and eye surgeries. The company, which acquired the necessary production permits for the U.S. and European Union (EU) markets, aims to become a global brand in the future. Female employment plays a major part in the company, as women constitute 90 percent of employees.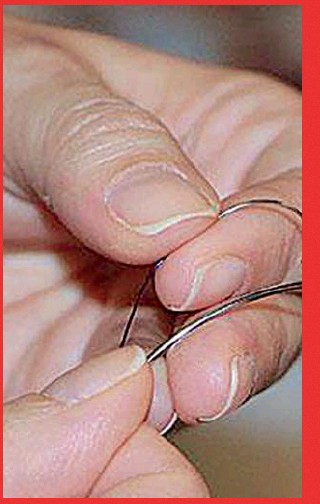 EXPORTING CAT LITTER FROM ORDU'S BENTONITE TO 56 COUNTRIES
Bentas Bentonit was ranked third in the Original Product category. Bentonite is a multi-functional clay and is used in various sectors such as industry, agriculture, mining and geological engineering. Ninety percent of white bentonite reserves are found in the Turkish region of Ordu-Unye-Fatsa. From Ordu's white bentonite resources, Bentas produced cat litters and exported the product to 56 countries. Bentas CEO Turgay Omur said the product is now ranks among leading brands such as VANCAT and CAT'S WHITE. "We aim to increase our exports to $25 million in 2020."
DRIED FRUITS AND VEGETABLE EXPORTER WINS FOR SUSTAINABILITY
The Special Award for Sustainability in Exports was given to Taze Kuru. The Ankara-based company is Turkey's fourth B-Corp, meaning a company which aims to become a global leader in its respective sector. Taze Kuru utilizes renewable energy in its production process and employs women, both in the field and factories. Taze Kuru CEO Erinc Yurter explains the company has its own patented drying system. "Through this way, we increase the shelf life of various fruits and vegetables up to 18 months," he said. "We make exports to the UK, the U.S. and Canada."
EXPORTING 'METAL˹COLLAR WORKERS' TO PRODUCTION FACILITIES
Awarded the Innovative Exporter Award, Robo Automation exports 'metal-collared workers', aka robotics systems, to its production plants. Haluk Ozcan started the business from scratch with only 'a laptop, a Doblo' and TRY 20,000 funding he acquired from his father. Robo Automation exported 10 million euros-worth of software in only four years.
RENDERING SERVICES TO A˹LIST CELEBRITIES FROM GATES TO HANKS
Begum Yat-Dogulu Tourism was given the Special Award for making a difference in services exports. The company enables private and commercial yachts to arrive to Turkey. Founded by Begum Dogulu when she was only a rookie tourism agent at the age of 27, the company is now celebrating its 23rd year. Rendering services to various A-list celebrities such as Bill Gates, Bono and Tom Hanks, the company hosts 100 mega yachts annually. Begum Yat-Dogulu Tourism is the first and only yacht agency in Cuba.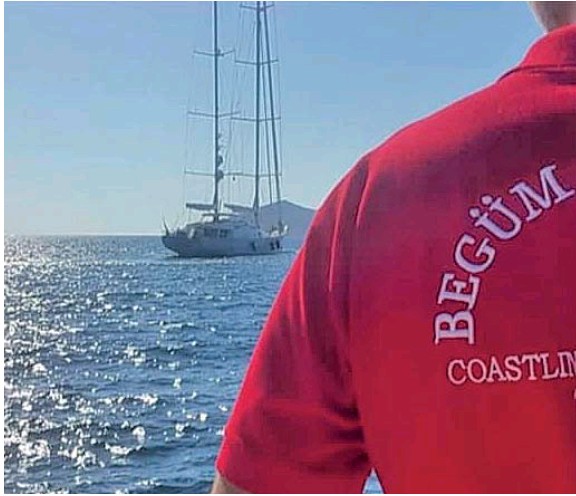 BUILDING TURKEY'S FIRST FULLY ELECTRIC FERRY
The Making a Sectoral Difference Special Award was given to Tersan Shipyard. After building and delivering nearly 80 ships, Tersan has built its first fully electric ferry. The company is regarded as an expert in fishing boats and has been the export champion of the sector for 7 consecutive years. Tersan also produces crab ships and niche fishing boats that have freezers and their own packaging systems. The company increased its export revenues to $216 million with 70 percent of its total exports going to Norway.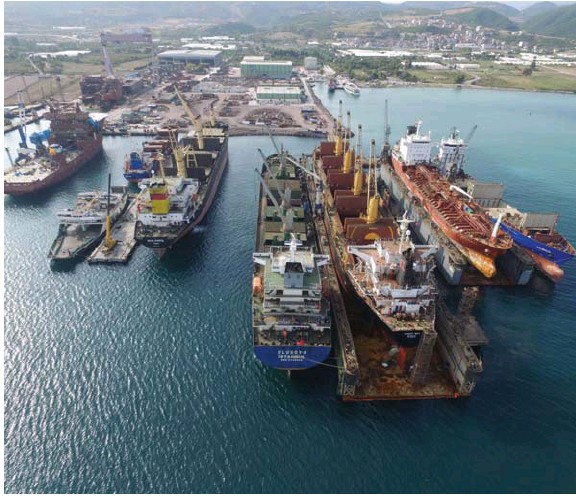 COSMETICS AND E-EXPORTS TO GLOBAL MARKETS
Gulsha Cosmetics was the winner in the e-exports category. Gulsah Gurkan, the founder of the company, is the third generation representative of a womenrun family business. Gurkan started the company with the aim of creating a global cosmetics brand, using e-export services through its Turkish/English website, gulshastore.com, as its vehicle. With Europe as its top export destination, the company now exports 60 percent of its products to countries including the U.S., China, Hong Kong, Singapore, Malaysia and Taiwan.
KEEPING PLANES IN THE SKIES SINCE 1933
THY Technic, founded in 1933, was named winner of the Services Export Award. Today, it can maintain 10 wide- and 30 narrow-body planes at the same time. Providing services to leading airlines around the world, if THY Technic was a city, it would be ranked among the top ten exporters in Turkey. Together with its 7,500 staff, CEO Ilker Ayci works to provide a safe travel experience to millions of travelers. Ayci is also the president of the Services Exporters' Association.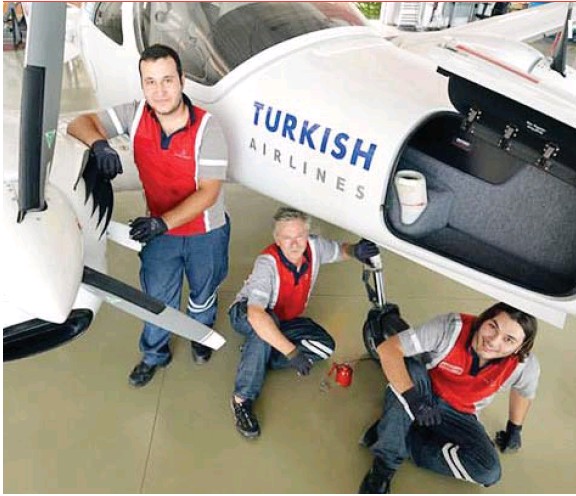 CLEAN CITIES AND SMOOTH ROADS
Turquality winner of the Unsung Heroes of Exports awards, E-Mak Makine , is a subsidiary of Simge Group, the world's leading asphalt manufacturer. E-Mak created a new solution called 'Megaton' for the dusty megacities in Turkey. Included in Turquality last year, the company introduced itself by opening a new plant at Bauma, the biggest expo in its field. Currently, E-Mak possesses 180 facilities across the world.
GREENING THE WORLD WITH LADY'S MANTLE
The Champion of Entrepreneurship, Bilgin Cicekcilik, began its business with the pale-yellow flowers called lady's mantle found in Trabzon's Surmene region. Through its vision, it developed a viable export product. The company exports over $5 million-worth of lady's mantles annually. Bilgin is regarded as a great example of entrepreneurship as the company offers jobs to the local community. The company has been an exporter for 30 years.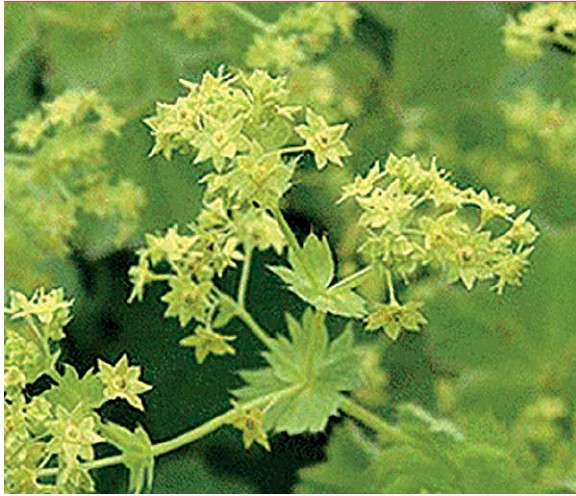 SHARING KNOWLEDGE WITH THE NEXT GENERATION
The Champion of University-Industry Cooperation, Hidromek, exported $141 million worth of products to 6 continents in 2019. In excess of 45,000 pieces of construction equipment made by Hidromek are now used in more than 100 countries across the world. Hidromek doesn't guard this success jealously. It established a Construction Equipment Option Program in partnership with the Cankaya University and aims to help young engineers who will one day manufacture these machines. Hidromek's founder, Hasan Basri Bozkurt, was awarded the 'exporter of the year' 10 years ago.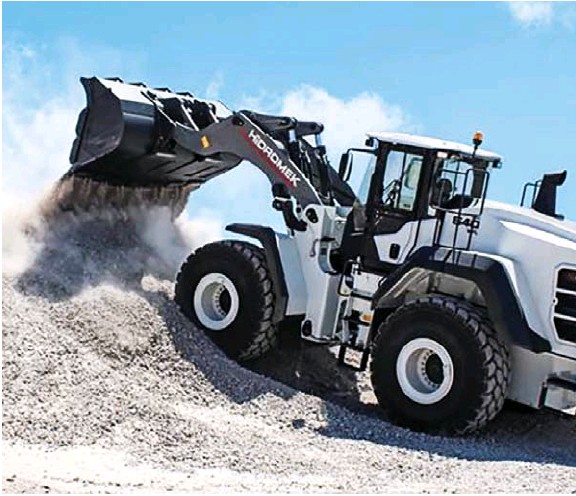 A MARATHON OF INCREASING EXPORTS
Turkish Aircraft Industries Corporation (TUSAS) has recorded increasing exports for the last 10 years consecutively, with an average increase of 14.5 percent annually. The company increased its revenues 43 percent in 2019 on a dollar basis and finished the year with $2.2 billion. The target now is $10 billion. TUSAS has never recorded a decrease in its annual exports and is among the top 100 actors in the sector. The company is considered an expert in airplanes, helicopters, unmanned aerial vehicles, space systems and national warplanes and is a prominent figure in the export of ATAK helicopters.
INNOVATION IS THE DRIVING FORCE
The Champion of R&D Innovation was Elkon Beton. In March last year, the company registered its R&D Center, (as the 839th R&D center in Turkey,) alongside concrete plants in 110 countries. With the aim to be the world leader across its sector, the company received the 'Golden Zeus' award in Russia after acquiring over 1000 concrete plants in Russia alone. One of the company's key competitive advantages is its ability to cater to every climate condition in every country.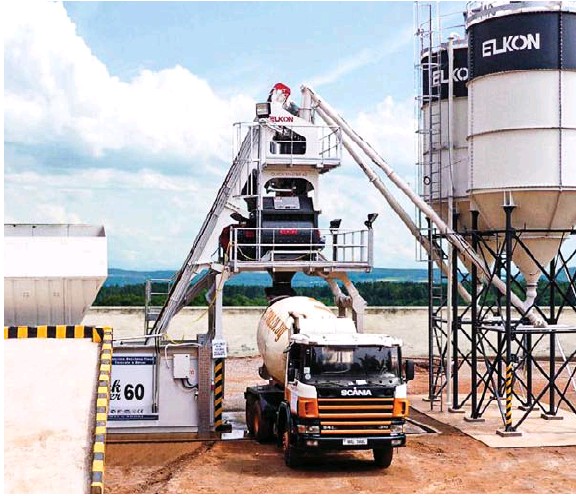 TURKISH ENGINEERS' TRACTORS REACH 130 COUNTRIES
Ranked second in the Champions Without Borders category, Turk Traktor exports tractors that are produced by Turkish engineers to 130 countries. The U.S., Italy and Germany are the top three destination countries for its exports. The company's export value stands at $400 million, exporting 67 percent of the locally produced tractors, the highest number in the last five years.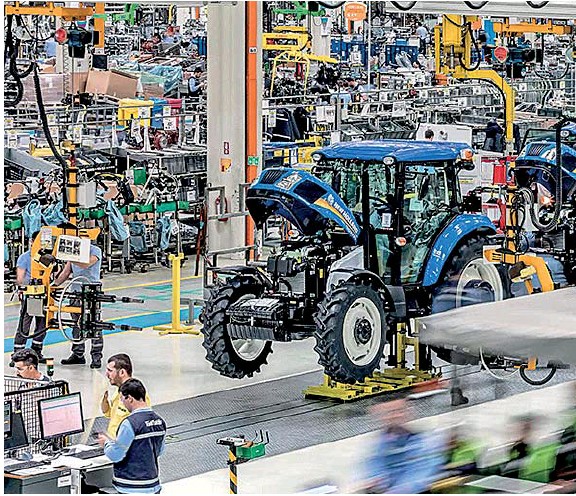 LOCALIZING AND EXPORTING EXPENSIVE ONCOLOGY MEDICINE
The champion of the Original Product category, Onko-Kocsel Pharmaceutical manufactures and exports oncology medical products, of which 95 percent are imported. The average value of all exports per kilogram is around $1.50 while in medicine, the number jumps to an average of $25, and oncology medicines head way above these numbers. Onko-Kocsel exported a total of 110 million euros worth of products from its production facility, one of the biggest Turkish investments in medicine. The facility is amongst 14 plants that embodies an environmentallyfriendly technology.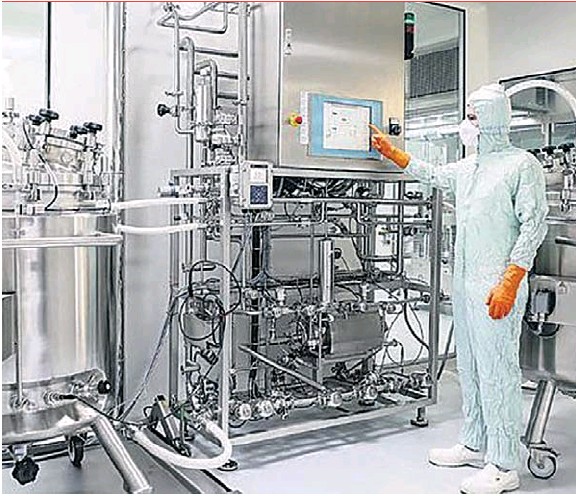 RECYCLING 90% OF THE SOLID WASTE IN PRODUCTION
Zorlu Tekstil was the named Environmental Champion. Europe's largest integrated cotton household linens manufacturer, it produces 94 million meters of bedclothes, coverlets, pillowcases and towels annually. Tac, Linens and Valeron are among Zorlu Tekstil's subsidiaries. The company's exports rose over $200 million. Producing ecologically, the company reduced water usage in cotton fabric production to 80 liters, down from 120 liters. It also saves up to 44,000 kilowatts of electricity annually and recycles 90 percent of its solid waste.
EXPORTING TO BOTH WARM AND COLD REGIONS
Izmir-based metal processing company Kocaer Haddecilik came in third in the Champions Without Borders category. The company exports steel sections to 130 countries on five continents. Founded in 1960s by the Denizli-based entrepreneur Ibrahim Kocaer, it claims to operate everywhere except the north and south poles. Through its Research and Development activities, it is able to sell steel sections anywhere from Canada, where the temperature falls below 40 degrees, to Saudi Arabia. It dominates 70 percent of the market in countries such as Chile, Uruguay and Paraguay.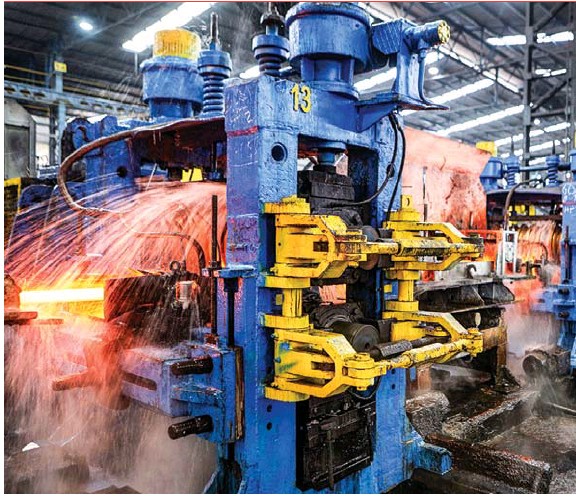 SELLING 730 PRODUCTS PER MINUTE IN 229 CITIES AND 49 COUNTRIES
LC Waikiki was the winner in the Champions Without Borders category, among companies which export products from Turkey for the first time or exported to the highest number of countries, regardless of the export income amount. The brand has 519 stores in 229 cities and 49 countries. Exporting $873 million worth of products last year, the company reached a total of 1000 stores including the ones in Turkey. Opening its latest store in Kiev, LC Waikiki expanded its total store area to 1.7 million thousand square meters. The brand sells 730 products per minute abroad.