By HUSNIYE GUNGOR
TURKEY'S BIGGEST industrialists have taken a major step toward establishing an ecosystem that will enable them to interact with start-ups and investors for open innovation and global business development. The Turkish Employers Association of Metal Industries (MESS) has chosen Plug and Play, one of the most prominent accelerators from Silicon Valley, as a partner in a unique and long-discussed industry-start-up collaboration. Officially entering the Turkish market with a launch attended by all relevant parties last Thursday, Plug and Play's Istanbul office will be hosted at MEXT, the technology center MESS founded a couple of months ago.
MESS, with its 250 leading member corporations, including industry leaders like Tofas, Ford Otosan, Arcelik, Bosh and Siemens, is uniquely positioned to lead the initiative. "We have selected Plug and Play for such a platform to pave the way for digitalization of Turkish industry thanks to its uniqueness and proven track record in innovation, global business development and fundraising," says Ozgur Burak Akkol, MESS Chairman. For Saeed Amidi, founder and CEO of Plug and Play, this is just a beginning. He is willing to increase the number of founding members to five, including MESS, as the next step.
This is not Plug and Play's first foray into the Turkish market. The company currently boasts 40 offices (including Istanbul) in 18 countries and Amidi came to Istanbul five years ago to see whether an office for his company could be founded. He invested in some start-ups with Plug and Play's venture capital arm but the market was not ready for settling in the city, he says.
"We usually like to have either an association or a number of corporate partners that will work with us to develop the ecosystem," Amidi says, like the innovation platform they have for the automotive industry in Stuttgart with Mercedes, Porsche and Bosh. They have been looking at corporate innovation for two to three years specifically in Turkey. "MESS, one of the strongest associations for the metal and automotive industry, approached us and said that we could build this innovation platform together," he recalls.
In February last year the MESS team, led by Akkol, went to Stuttgart to visit Amidi at their expo. "After that meeting they mentioned that they would really like us to be part of their new innovation platform, which was just inaugurated two to three months earlier," he notes.
Thanks to MEXT, this time the Turkish market was ready for Amidi. Akkol says that MEXT is Turkey's largest, most innovative and state of the art technology center and the world's largest, most advanced and comprehensive digital transformation and capability building center. "Within its vision to support its members along their digital transformation journeys towards the fourth industrial revolution, MESS developed an ecosystem made up of more than 30 globally-recognized technology providers, universities, and institutions to put MEXT into practice," Akkol says.
Built on 10,000 square meters in Istanbul, MEXT provides a model factory, showrooms, a training area, office spaces, a co-working space, a conference center and much more. Plug and Play's physical presence at MEXT will contribute to the success of the collaboration in many ways, Akkol says. "First, start-ups will be able to interact with ready clients, our 250 member firms, at MEXT. Second, they will be able to test their services or products in our digital factory at MEXT to scale-up. Third, MEXT will provide a physical space for the platform. These are the main differences that make the Plug and Play Istanbul Platform unique."
Additionally, the investor community will be able to select the best start-ups with proven track records and higher returns on investment, he adds. Platforms will be physically located at MEXT. MESS will bring its network of the largest corporations in Turkey to work with global and local startups to find new business and investment opportunities. Plug and Play, for its part, will open its broad global network with over 40,000 startups and 400 official corporate partners to MESS members and start-ups.
Since Plug and Play already has a successful model with the automotive industry in Germany, as well as with Nissan in Japan and with Fiat Chrysler in Detroit, it will be followed here in Turkey as well to identify the needs of the industry. As Amidi tells it, three technology areas – electrification, autonomous and cyber security for cars, for example – will be tackled every six months. "Then we will look at the market to see if there are technologies that can solve the problems that are identified. Then we will connect these technologies to the automotive industry to do a quick proof of concept. If the technology works, we help the startup raise money. The first cycle may start with 10 start-ups."
When the first cycle is completed in six months, new interest and technology areas will be considered. The search for related start-ups will begin again both in Turkey and internationally. "•ur first priority is to look for the best technology and the best start-ups in Turkey. But if we have a start up in Stuttgart or Detroit that has helped a company like Ford, Crysler or Mercedes, we will bring it to Turkey to possibly do business development with the industry," says Amidi. "They may also set up an office here for their production and co-development with the larger companies."
Speaking about other areas of focus, Akkol cites smart and digitally-connected factories, AI production optimization, intelligent factory automation, smart tracking and supply chain monitoring, advancing connected and autonomous driving, supply chain optimization, sensor technologies, predictive analytics and machine learning. "Our platform in Istanbul will offer business development, mentorship, and networking opportunities for startups, investors, and relevant industry corporation," says Akkol adding that Plug and Play's accelerator program will identify up to 20 companies to participate in two cohorts annually.
The investor community will be one of the three pillars of the platform, according to Akkol. "They will be able to invest in the best start-ups with ready clients and a global network to scale-up," he says. While Turkey's share in the global economy is around 1%, its share in global venture capital investments is only 0.004%. One of the main purposes of the platform is to increase this share to 1% at least.
"This ecosystem will boost the Turkish start-up ecosystem. Considering the geographic position of Istanbul, Plug and Play Istanbul Platform aims to make Istanbul the new regional hub for entrepreneurship and innovation." Istanbul is ranked among the top 100 emerging ecosystems. Akkol wants the city to be among the top 30 global startup ecosystems.
Amidi also thinks that their presence here can turn Istanbul into a hub for neighboring regions, especially in the banking sector where Turkey has a firm foothold already in Eastern Europe. However, they will start with the areas Akkol underlined in the first place. "We would like to invest in 20 startups in Turkey per year. Then later on, we would like to open a platform for financial services like fintech and insuretech. In that vertical, we may invest in 10 startups per year, but we usually start with one industry or one vertical," he explains. Supply chain, logistics, health and agriculture could be great verticals to work on in the future.
Increasing the number of corporate partners will be another goal they will be looking at. Thus, they will learn more about the needs of start-ups and business will grow that way. Amidi gives the Stuttgart example, where they initially started with ARENA 2036, an open innovation platform for the automotive industry four years ago. Launched with the University of Stuttgart and Mercedes, other tier one suppliers such as Porsche, ZF, HP Enterprise, T- Systems and Deutsche Telekom joined the platform following the first six months, reaching 30 corporate partners committed to the program today. That is what they want to do in Turkey. "MESS is committed and we feel we could get a handful, maybe ten of the large members of MESS, to join the platform, like Ford, Mercedes and Toyota," Amidi says. As they do in other countries, universities will also be included in this other innovation platform and the plan is to increase the number of founding partners to five.
Led by Lale Can as General Manager and consisting of venture capital professionals with business development and operation backgrounds, the Plug and Play Istanbul team will be small in the beginning but may reach 50 in couple of years, as it did in Germany. MESS also has dedicated three full time people to this business. But over 100 venture capital experts within the Plug and Play offices between the U.S. and Europe will be complementing the team in Istanbul.
"We are quite busy in our other offices but we hope that Turkey will be one of our most successful," Amidi says. As a last word Akkol invites companies, investors and start-ups to join the platform, where he says together they can create a vibrant economy and evolve from there.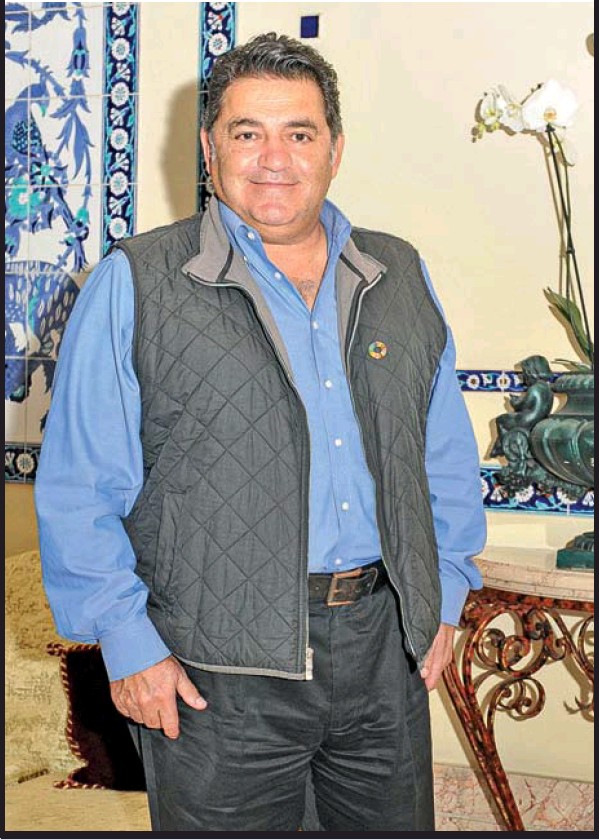 START˹UPS SMART TO BASE THEMSELVES IN ISTANBUL: AMIDI
"The population of Turkey is highly educated and agile and we feel the start-up world is beginning to blossom here. We just opened our office last week but from a distance we have seen different delivery companies reaching unicorn status. What we hope to do is to embrace what is happening here and then connect the offices in Munich, Frankfurt, Paris and Stuttgart, so that Turkish start-ups have better opportunities globally. At Plug and Play in Silicon Valley, we have something we call bridge that brings start-ups from different countries to California for 3-6 months to educate them in entrepreneurial know-how. If we find such a company in Turkey, we feel we could help it grow in Germany as part of our automotive supply chain or logistic platform. What we promote is that the start-up that is born in Istanbul should have the core team, engineering team here. But we feel if they have a satellite office in Silicon Valley or Munich, they can do marketing and sales; they could raise money from international sources. We try not to transplant them to California because it is really hard to hire people there. It's really hard to keep good engineers in California because Google, Facebook, Twitter and Snowflake, all these big companies take all your good engineers quickly."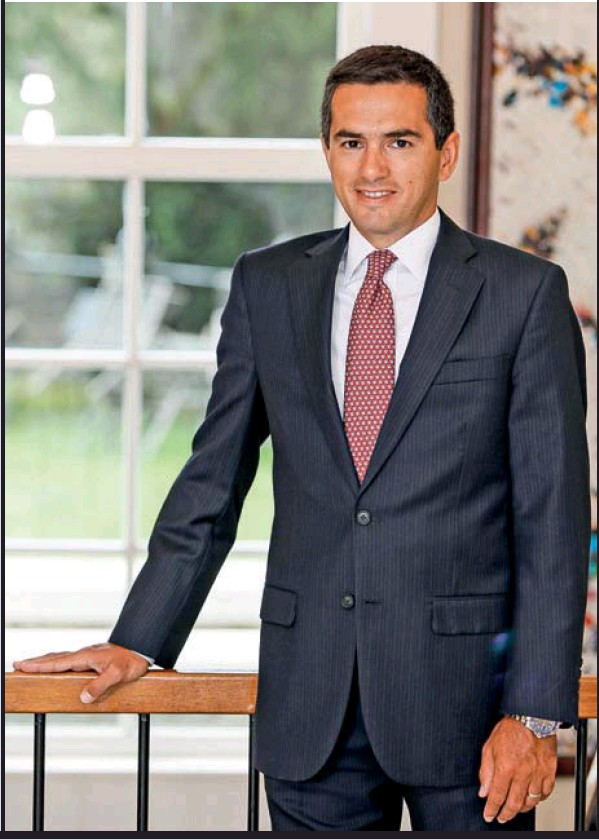 PARTNERING WITH THE PUBLIC FOR DIGITAL TRANSFORMATION GOVERNANCE: AKKOL
"The platform offers four main advantages to our 250 industrial members. First, they will be able to meet with local and global start-ups to solve their problems. Second, they will have the opportunity to work with the best start-ups. Third, they will be able to develop projects on innovation and technology development with the best startups to accelerate their business process. Fourth, they will able to select projects that will add value to their firm as well national economy. The start-up ecosystem involves many stakeholders including the private sector, universities and non-governmental organizations, as well as public institutions. It is the responsibility of the public sector to guide stakeholders correctly. A stable, transparent and result-oriented public administration approach also speeds up the development processes. Through our membership in the Centre for the Fourth Industrial Revolution (C4IR) Network of the World Economic Forum (WEF), we are partnering with the public side for the governance of digital transformation."

ANGEL INVESTING 'JUST BY COINCIDENCE' FOR 25 YEARS
Saeed Amidi has been in Silicon Valley for 40 years. His interest in technology investments began 25 years ago. "Just by coincidence, my office was on University Avenue next to Stanford University, and that is where the venture capital center of the world is," he says. Then he had the opportunity to invest in PayPal, and indirectly into Google and Dropbox. "I kind of enjoyed this thing we call angel investing. And as I learned more about this technology, my investing hobby became my main job." Amidi spent 90% of his time with Plug and Play. The company makes more than 10 investments per month in California and another 10 internationally. "Right before coming down here, I approved three investments, one in Germany, one in Jakarta and one in California," he notes. He still runs his first company, a plastic packaging business (ALD) that he started in 1980. The company has over 2,000 employees, and is "running really well without me," Amidi says. "But I really enjoy Plug and Play more."