OTSIMO, A SPECIAL education platform, and Fazla Gida, a platform that offers solutions for food waste, were among the five winners of the Startup Innovation Challenge, created by the European Bank for Reconstruction and Development (EBRD) to honor tech startups that fight against global setbacks caused by the pandemic.
The jury evaluated 226 participants from 30 countries in the contest, which targeted high-potential and scalable startups that renewed their business models and carried their operations on digital platforms in the fight against the coronavirus pandemic. The other winners were 1Trolley, an Egypt-based startup that delivers goods from nearby stores, Romanian Plant an App, a development platform that accelerates the delivery of software systems and Cyprus-based EMBIO Diagnostics, an all-purpose chemical hand analyzer that can detect harmful chemicals in food in a matter of minutes. Winners will share a prize of USD 500,000 of cash and coupons.
EBRD has been encouraging and supporting startups for over 25 years through consultancy and investment tools, including the Star Venture Program, Early-Stage Innovation Facility and Venture Capital Investment Program. The Startup Innovation Challenge was endorsed through funds donated by the EBRD Small Business Impact Fund in South Korea, Egypt, Italy, Japan, Luxembourg, Norway, Sweden, Switzerland and the U.S.
Mafia Games snatches TRY 3m investment from Bogazici Ventures
BOGAZICI Ventures, a firm which focuses on investing in technologies that are scalable in global markets, has invested a total of TRY 3m in the domestic game initiative Mafia Games. Founded by Fatih Polat and Serkan Aksu, the startup develops luck and skills-based hybrid-casual games. The company aims to accelerate its global growth through this investment. Announcing the investment on Clubhouse, Burak Balik, a partner at Bogazici Ventures, emphasized the huge success potential in the area of luck and talent-based games, since there are only a few successful examples in this area. Mafia Games differs from other game studios as the company works with mathematicians, economists and data scientists due to the luck and skills factors in their games, according to the company. During the Clubhouse event, Bogazici Ventures also announced that it had invested TRY 3m in Fiber Games, a Turkish game startup which develops "hypercasual" games that was founded by Faruk Akinci, Sinan Akkol and Volkan Turan.
Digitopia receives first investment from Ahmet Bilgen
DIGITO P I A , a digital transformation consultancy company, received its first investment through a multi-million-dollar valuation from Ahmet Bilgen, founder of Foriba and an angel investor. The company aims to use the investment to launch its "Dijital Maturity Index (DMI)" overseas and make it a world standard. Founded by Halil Aksu and Kagan Sahin, Digitopia has moved its headquarters to London. The platform can detect the maturity level of any company in any size and turns its industrial and systematic perspective into a digital platform and digitalize consultancy services. The company works with companies and associations such as SabanciDX, Kibar Holding, A101, TAYSAD, TUSIAD and TUBITAK. The platform allows digital transformation and the new generation management consultancy to be adopted by every company employee and helps companies accelerate their digital transformation processes. Besides Turkey, the company also operates in Europe, the Middle East and the UK.
Plastic Move begins tests through Evyap and Sarten cooperation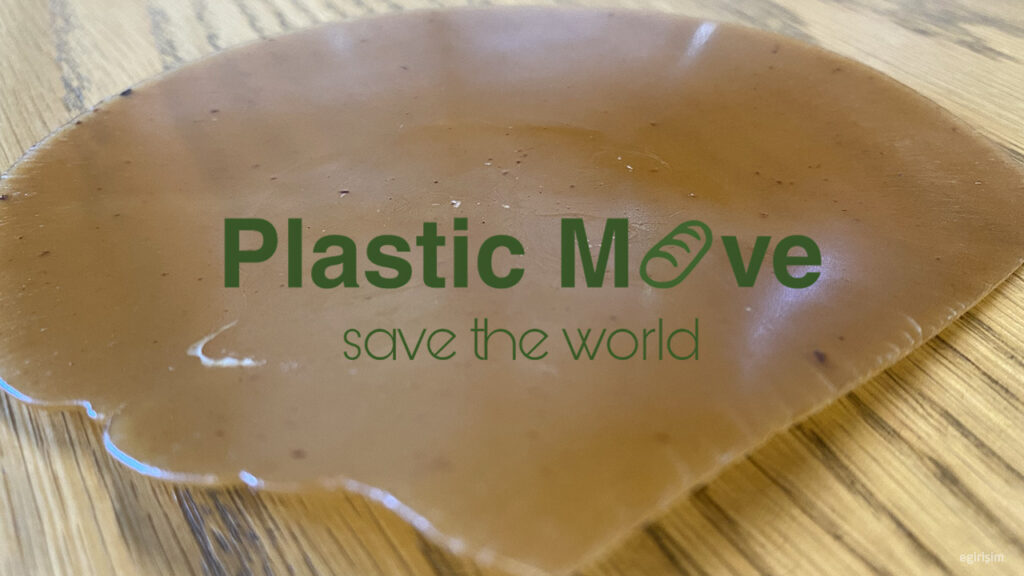 DEVELOPING biopolymers from waste bread, Plastic Move carried out the first tests of its product through a cooperation with Evyap and Sarten, one of Europe's largest plastic package producers. Founded by Busra Koksal and Mert Sugur, Plastic Move offers raw materials with high value for companies that are trying to reduce the amount of plastic they use due to the European Green Deal requirements. Plastic Move's services reduce the rate of plastic used in companies by 20%. The company achieves this through a low-cost biopolymer which was developed from wood and agricultural waste. Plastic Move's organic biopolymer was tested on 2.5 liters of Isil and 4 liters of Fax bottles. The European requires its trade partners to standardize their production but unfortunately Turkey lags behind EU's other trade partners. To meet the standards, a high amount of plastic reduction is required and that means Turkey should shift to a carbon tax system that is compatible with the EU practices.