By HANDAN SEMA CEYLAN
"Our raison d'être is hidden in the 'x' in our company name. We seek to find the unknown, and absorb it into our digital structure – the 'D'." That is how a young executive in his mid 40s in charge of the digitalization arm of a 95-year-old conglomerate describes SabanciDx.
Established in 2018 through the transformation of the group's ICT subsidiary, BimSA, into a next generation solution provider, SabanciDx is the new face of Sabanci Group in its accelerated digitalization journey. Steering the company since day one, SabanciDx General Manager Burak Aydin describes how the journey has been so far and where the company is heading…
The story of giant technology brands emerging from tiny car garages has become a bit of a cliché. But what about airplane hangars? A new business is forming in a hangar in Turkey. SabanciDx has developed nearly a hundred analytical projects in sectors such as cement, energy, insurance and retail at its new campus, which launched in August last year, creating TRY 300m of value in its hangar. One project, an efficiency study in the cement industry, helped develop a program that increases cement plant energy efficiency by 7%. A traditional cement factory can use as much energy as the entire city where it is located but SabanciDx's innovations have helped its product stand out from its Indian and German competitors, and is now being prepared for export to Mexico. In other sectors, SabanciDx's innovations have contributed to exports to Portugal and Egypt.
In addition to these innovations, SabanciDx is also helping to prepare its parent company for Industry 5.0, the new industrial and cultural world where machines and people will not only communicate better, as they have done during the Industry 4.0 revolution, but take the next step to working together. We are in the old hangar, in which Camlica Gazozlari, the traditional Turkish fizzy drink, was produced back in the 1950s. Even at this vast campus, sprawled over 15 acres, we hold our conversation mostly outside, despite the cold weather, with short forays into the hall where Sabanci Holding 's board meetings are held, in compliance with pandemic measures. Our conversation with Aydin starts with his summary of what the company does:
"Our raison d'être is hidden in the 'x' in our company name," he says. "We seek to find the unknown, and absorb it into our digital structure – the 'D'."
Focusing on ordinary technologies is outmoded, Aydin says. "It is very difficult to create extra value in areas where there are dozens of suppliers. This leads to a destructive cycle of price competition. However, creating value and getting its commercial return is possible when you focus on new technologies, that is, where the 'x' is just beginning to be defined."
That's why the company is shifting to 'x'. SabanciDx is after innovations instead of being a typical system integration company. For instance, the company decided to import virtual robots when they first came out. "But we should be on the production side," Aydin points out. "We should leave behind the idea of being a technology consumer."
PERFORMANCE MANAGEMENT ON MOBILE
Aydin explains that they have three products from the time of BimSa, which forms the basis of SabanciDx: Edoksis, Pratis and HR Web. These are e-invoice, e-purchasing and human resources products, which they are continuing to develop. In addition, they have developed a product called CDx, created with artificial intelligence for the cement sector. This product is actually a new generation artificial intelligence algorithm that provides optimization in cement factories. Seventy percent of cement's input cost is energy. A cement factory in a city consumes as much energy as that city. Therefore, optimizing its energy efficiency has an incredible impact, and CDx can improve efficiency by 5% to 7%.
"This is an incredible rate," says Aydin, adding that it initially started as an efficiency project, then turned into a product. The company is preparing to sell it to Mexico but it already has a market in Turkey as well.
SabanciDx has also released Perfx, a product related to performance management. "In the virtual world, companies really see performance management as a problem," Aydin says, "because you can no longer have face-to-face performance interviews. You evaluate the outputs of your teammates by setting targets on your mobile phone. This is a necessity." Another product for e-purchasing, Pratis, was exported to Portugal and Egypt last year, he adds.
"We want to increase both our exports and the number of our products."
LONDON-BERLIN EXPANSION NEXT YEAR
If not for the pandemic, Aydin had overseas offices in his growth plans, with two of the world's leading cosmopolitan centers – London and Berlin – as strong contenders. The pandemic, emerging shortly after the company held talks in London, and before their Berlin visit, halted this plan. "We will open our overseas offices next year," Aydin says. "In this way, we can accelerate our exports".
Getting stuck in Turkey is the biggest problem of domestic technology firms, according to Aydin. "There are many successful engineers in Turkey. We have very competitive intellectual capital and we are producing good intellectual property (IP). But it stays here. In Israel, for example, they export like crazy, because their own markets are not big enough. They launch companies worth USD 5bn to 15bn every year."
BEING A CATALYST FOR START̞UPS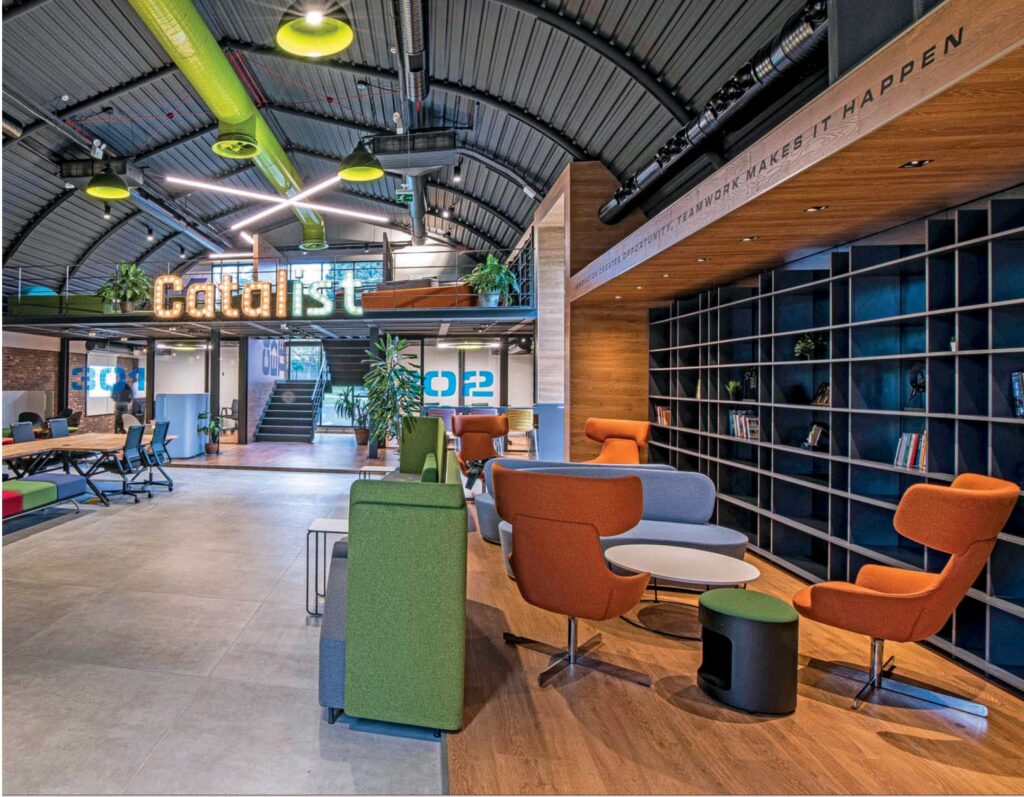 The hall where we are conducting our interview is called Catalist, which is also the name of SabanciDx's start-up program that emerged from the goal of being a catalyst for the development of start-ups. SabanciDx focuses on four main areas: cybersecurity, artificial intelligence, the internet of things and blockchain. Startups working in these areas can work at Catalist.
Aydin says that innovation comes from start-ups in today's world. "They can move very quickly and work very hard, because their life is about putting something out. Innovation comes from them. Therefore, it is important to work with start-ups," he adds.
SabanciDx is expanding the development of products from start-ups in the cloud to provide more extensive services. Their partnership goals are based on a philosophy of sharing – "you win, I win, the customer wins," as Aydin describes it. "They have Intellectual Property, we have Intellectual Property. We offer them the ability to develop better mutual IP. Today's world requires value creation and speed in technology. It is important to be a fast fish.
We are able to work with start-ups who have turned their idea into reality, have released their products, and have a specific IP behind them," he explains. In the simplest terms, start-ups they work with should already have a viable business. "Let's call it a growth initiative," Aydin says.
ISTANBUL IS LAGGING IN THE EUROPEAN START-UP SCENE
"Estonia stands out Berlin was lagging behind but then, the Germans said, "We are strong in industry; we want to be strong in digital now." Britain is looking to start-ups to be one of its only boom sectors after Brexit, and is making serious breakthroughs in fintech. Spain has become a serious hub in artificial intelligence and advanced data analytics. Istanbul is still moving horizontally, but there are huge opportunities. The gaming industry is one. But we should do more. Turkey has more than 100 game studios. We have started to produce good success stories, but the global race is much bigger."
"THE CUSTOMER IS OUR BENEFACTOR"
Aydin says that one of SabanciDx's strengths is advanced data analytics. The transformation, he says, will be based on data. "It is very important to make sense of data and transform it. Today, even one unhappy customer can be devastating for companies. Take Gokce, for instance: She is not only Gokce; she has 10,000 people in her network, which she can reach with one tweet. 'The customer is our benefactor' is an old saying, but it has never been a patron as it is today. So, it is very important to follow the customer's footsteps. In fact, it is necessary to follow the footprints of not only customers but also machines. Knowing when a gearbox in a wind farm will break today costs millions of dollars. Our data analytics team is strong. We have a 30-person core team at SabanciDx, but we have 250 friends in the Sabanci Group working on this. Sabanci Holding has the Advanced Data Academy in cooperation with Sabanci University. Each year, 30 to 60 people graduate from that academy in line with our needs. We produce data scientists, data engineers and data analysts. There are more than 70 advanced data analytics projects actively within the group, producing projects with a value of more than TRY 300m."
'MAYA THE DOG' IS A SOURCE OF JOY ON THE POST-COVID CAMPUS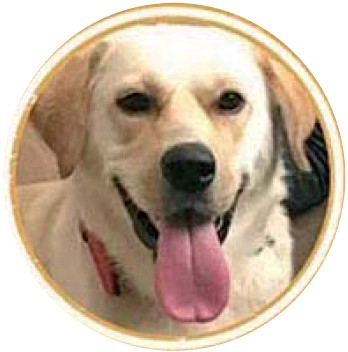 SabanciDx's campus is a peaceful place, with the rustle of leaves that have grown in the garden for decades. One of the units from Sabanci University is also located in the campus. The total indoor area of the 15-acre campus is 6,500 square meters. There are 9 buildings, including the hangar. Nowadays the campus is very quiet due to the pandemic. Sheltered semi-open areas are being built in the garden due to the epidemic. They will even have dormitories soon. All this new generation working system evokes images of Silicon Valley. As he shows us around the campus, Aydin introduces us to Maya, the garden's resident dog, which even has a LinkedIn account titled 'Maya the Dog.' But Tarcin, the friendly cat in the meeting room, has seniority, because he is a consistent follower of all strategic meetings. Other cats and birds in the garden are also the muses for new technologies.