Borusansanat.tv: The right way to start 2021
Turkish conglomerate Borusan's art platform, Borusan Sanat, has made all of its concerts from last season available online free of charge. Borusan Sanat launched the borusansanat.tv platform, powered by Motiwe's Cloudtivi, to support the development of art and contribute to art accessibility. Through the platform, Borusan Sanat allows classical music lovers to enjoy the Borusan Istanbul Philharmonic Orchestra and Borusan Quartet, as well as concerts that were recorded at the Borusan Music House specifically for the platform. The first concert uploaded to the platform includes a selection of compositions by Mahler, Beethoven and Mozart performed by the Borusan Istanbul Philharmonic Orchestra under the baton of Sascha Goetzel.
The concerts are available at borusansanat.tv
LOSS OF MEMORY
Gallery Soyut will host Orhan Umut's new solo exhibition, including oil paintings that portray similar figures using different techniques. All created in 2020, the works display figures in different settings, sometimes surrealistically, but never losing contact with reality.
The exhibition is available at Gallery Soyut from Tuesday to Friday between 10am and 7pm.
WOUNDED CONSCIOUSNESS
Turkish painter Sadik Arslan explores the impact of modernization in his new solo exhibition at Ankara-based Dogan Tasdelen Contemporary Arts Center. Focusing mainly on the symbolic meaning of shadows, inspired by the contrasts and dilemmas of individuals, Arslan aims to shed light on the drama that surrounds traditional societies through his paintings and installations.
The exhibition is available at Dogan Tasdelen Contemporary Arts Center every day between January 13 and 27 from 9am to 6pm.
SEDEF ERCETIN TRIO
Turkey's renowned cello player, Sedef Ercetin, will perform for music lovers at Yeldegirmeni Sanat on January 15. After completing her music education in Istanbul and Paris, Ercetin has worked with various names in the music industry, from Pavarotti to Kanye West. Playing at various international classical and jazz music festivals, Ercetin is known for her improvisation, shifting from jazz to tango. Ercetin will share the stage with Jef Giansily on piano and Apostolos Sideris on drums.
Tickets are available at bilet.kadikoy.bel.tr.
SENSO DE ARTE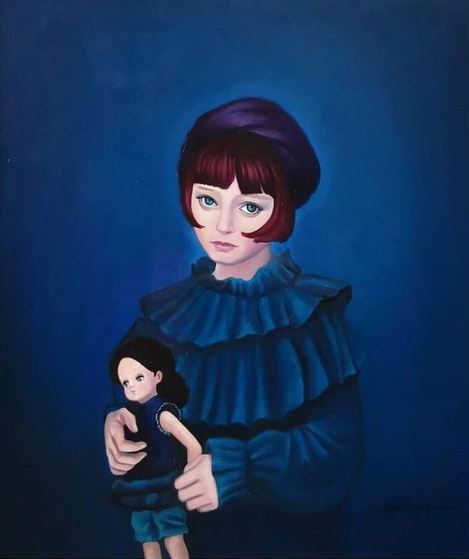 Izmir-based Karaca Cultural Center presents a new group exhibition that displays the works of Rahim Mammadov, Nazim Mammadov and Ayse Gurpinar. Titled Senso De Arte, meaning 'sense of art', the exhibition includes the paintings of artists who use a variety of techniques and evoke a wide palate of senses through their versatility.
The exhibition is available at Izmir Cultural Center from Tuesday to Friday between 12 am and 7 pm.
CELLOPIANODUO
CelloPianoDuo's Dilbag Tokay on cello and Emine Serdaroglu on piano will perform for Yeldegirmeni Sanat's weekly Wednesday concert on January 13. CelloPianoDuo, who received the Andante "Recording Award" and launched the album, Turkish Music for Cello and Piano, by Naxos, will perform a new repertoire for classical music lovers.
Tickets are available at bilet.kadikoy.bel.tr.
PRESENTATION ROOM – I
Independent art gallery Pilevneli presents a new group exhibition consisting of works by 20 artists, including Refik Anadol, Guy Bourdin, Defne Tesal, Ziya Tacir and Yildiz Moran. The exhibition was prepared based on a selection that was originally planned for Contemporary Istanbul, the city's celebrated annual art fair. The works, created using different techniques and mediums, gather the vision of artists from different generations under one roof. The exhibition is only available for viewing by reservation.
The exhibition is available from Tuesday to Friday between 10am and 6pm. For reservations, contact [email protected]
MOTIF
Turkey's first private museum, Sadberk Hanim Museum, presents a collection of exhibitions that focuses on the concept of motifs and what they represent. The museum aims to arouse curiosity and share the beauty of 466 selected objects from the Sadberk Hanim Museum collection. These artifacts represent nearly 500 motifs and map out Turkey's connection to both East and West.
The exhibition is available at Sadberk Hanim Museum from Monday to Friday between 11am and 5pm.