Impossible Homecoming
Pera Museum greets art lovers with a retrospective of Etel Adnan, a Lebanese-American artist, poet and activist. Raised in a multilingual, multifaith and multi-cultural family, Adnan's work reflect her roots and traces of this multi-layered identity. As an artist, Adnan is known for not shying away from wars and the socio-political upheavals that surround her, which she weaves into her work. Curated by Serhan Ada and Simone Fattal, the exhibition includes wall ceramics, wall carpets, leporellos, oil paintings, drawings, prints and a video work. Visitors can also listen to recorded interviews made with the artist at various points in her life. In her early work, Adnan pursued simple abstract compositions and wall carpets she designed with the inspiration she found in Eastern carpet patterns. Meanwhile, she married her interest in literature and visual expression by merging drawings and poetry. As a multi-media artist, Adnan's works present a linguistic, cultural and geographical space where she communicates with her audience.
The exhibition is available at Pera Museum from Tuesday to Saturday between 11am and 6pm.
DAYDREAMS
Galeri Nev Istanbul brings Mike Berg, Selcuk Demirel, Melek Mazici, Esra Ozdogan and Aras Seddigh together in a new group exhibition. The artists dive into the concepts of imagining and daydreaming that can often be felt in "ambiguous spaces, nature and the expression of solitude" through different forms of media. Including paintings, drawings, photographs and sculptures, the exhibition offers a chance to see the dreamscapes of the artists.
The exhibition is available at Galeri New Istanbul from Tuesday to Saturday between 11am and 6:30pm.
AROUND THE WORLD WITH FOUR STRINGS
Turkish cellists will take music lovers on a world tour with a versatile repertoire at the Cemal Resit Rey (CRR) Concert Hall. Cellists Melih Kara, Murat Berk, Koklu Yigit Tan, Ibrahim Aydogdu, Yaz Irmak, Dogus Ergin, Yusuf Celik and Hakan Hurkan Sahin will perform compositions by various artists including Handel, Asik Veysel and Piazzola.
The concert will be available on CRR's Youtube channel on April 8.
FUTBOLUN NESI GUZEL?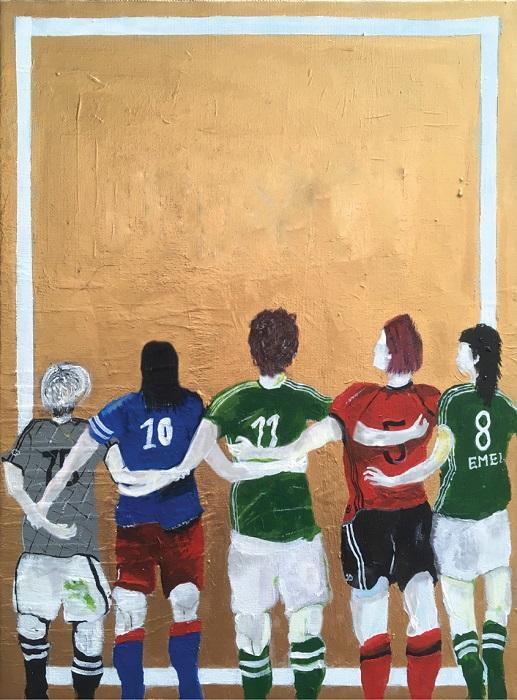 Academician Pinar Ozturk and artist Asli Tanrikulu's joint project shines a light on the perspectives of female soccer players in Germany in Goethe Institute's new exhibition. Ozturk's interview with German female soccer players about the social gender inequity, misogyny, identity and migration forms the basis base for the paintings and sculptures.
The exhibition is available at the Goethe Institute Ankara from Monday to Friday between 10am and 5:30pm.
CLIMAVORE: SEASONS MADE TO DRIFT
Salt's new exhibition and public program explore how to eat in an era where humans cause irreversible changes to the climate. Through selected cases, the works in the exhibition demonstrate instances that help identify new seasons in action. These cases include Weathered, Unicum, The Lasting Pond, Traces of Escapes and Exhausted.
The exhibition is available at Salt from Tuesday to Saturday between 11am and 5pm.
IGOR STRAVINSKY ON THE 50TH ANNIVERSARY OF HIS DEATH: THE SOLDIER'S TALE
Cemal Resit Rey (CRR) Concert Hall presents The Soldier's Tale, a theatrical work conceived by Igor Stravinsky and writer C. F. Ramuz. The performance, including actors, dancers and musicians, will commemorate Stravinsky on the 50th anniversary of his death. The Avrasya Chamber Orchestra will perform Stravinsky's composition under the baton of Orcun Orcunsel, accompanied by dancers Iklim Temur and Elif Gurluk. Actor Erkan Kolcak Kostendil will narrate the story and painter Pinar Birim will attempt to create a painting from scratch, taking the performance to a higher level.
The performance will be available on CRR's Youtube channel on April 9.
NO-PRESCRIPTION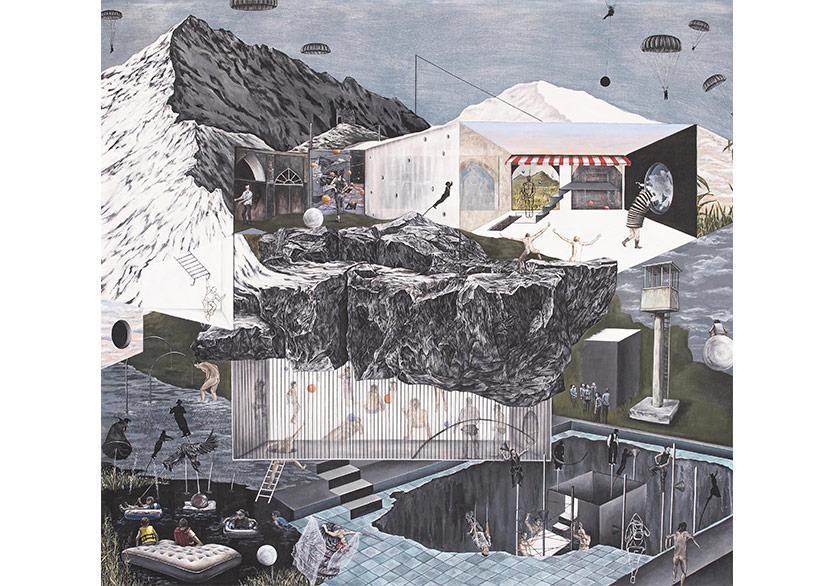 The Education, Culture and Research Foundation's (EKAV) new project greets art lovers at Ekavart Gallery. Curated by Nezih Cavusoglu, the exhibition displays works by 13 artists, including Bora Asik, Borte Ipek, Carole Turner and Eda Baysal, and aims to shine a light on the healing power of art, something we experienced directly during the pandemic.
The exhibition is available at Ekavart Gallery from Tuesday to Friday between 11am and 6pm.
GOES TO WONDERLAND
Pianist Esra Meral's new exhibition awaits art lovers at F Art Gallery. Meral's works, inspired by Alice in Wonderland, will take the audience adventure through imagination and its possibilities, according to the artist. "It's possible to enjoy every moment by reaching above your dreams," says Meral.
The exhibition is available at F Art Gallery from Monday to Saturday between 11am and 6pm.
YIGIT KARATAS
Violinist Yigit Karatas takes the stage at Is Sanat. Accompanied by Tayfun Ilhan on the piano, Karatas' repertoire consists of compositions by Wolfgang Amadeus Mozart, Franz Schubert, Maurice Ravel, Tomaso Antonio Vitali and Frederic Chopin.
The concert is available on Is Sanat's Youtube channel.
EKREM KADAK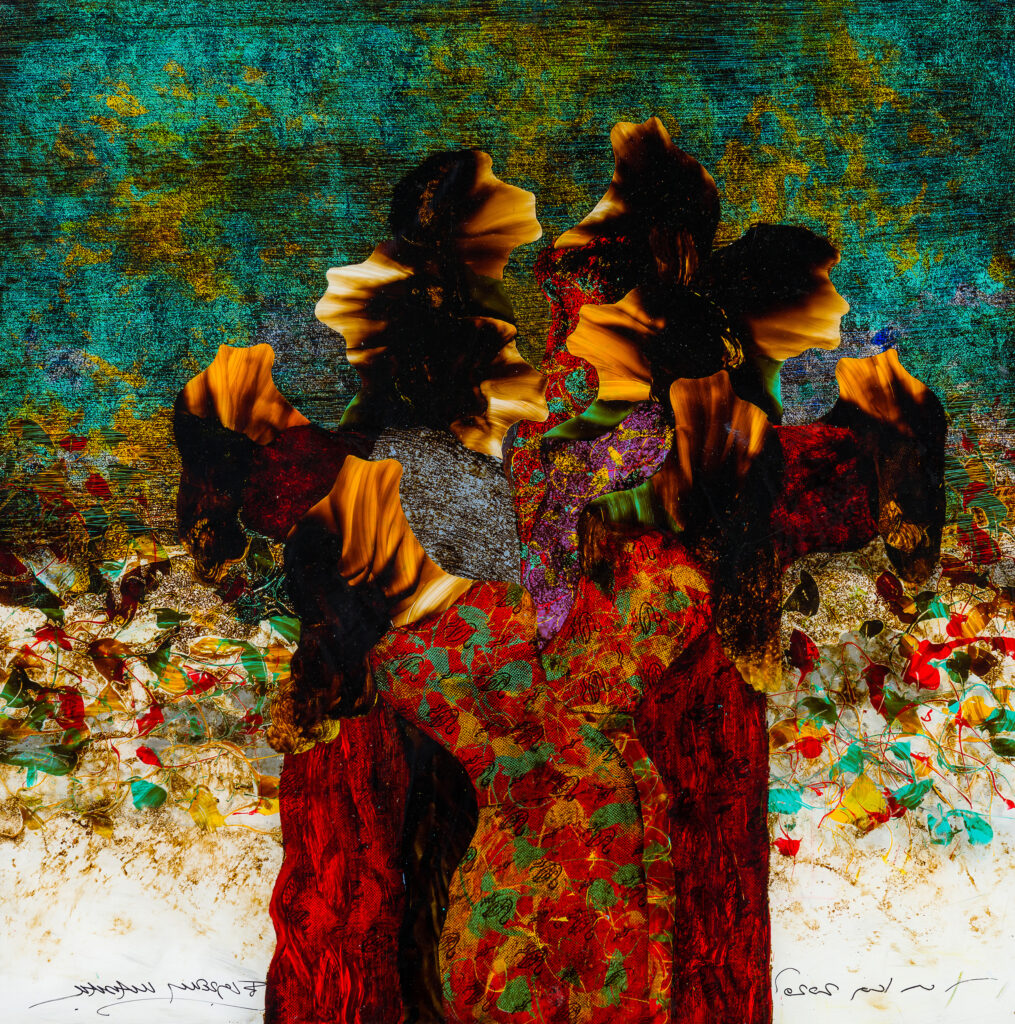 Turkish artist Ekrem Kadak's works, created by painting directly onto a glass canvas, await art lovers at Galeri Selvin. Kapak's technique evolved in Cappadocia, a place imbued with a special magic for the artist. Exhibiting his most recent works, Kadak plays with themes of skin, moment and emptiness.
The exhibition is available at Galeri Selvin from Monday to Saturday between 11am and 7pm.