Future Nostalgia
Pera Museum is partnering with HYPERCORTEX and the British Council in a new virtual art project called Stage of Plastic Dreams. Organized as part of the 'A Question of Taste' exhibition, the event series will bring musicians and visual artists together in a virtual space open to participants. As part of the event, the first performance will bring together the music of Debora Ipekel and Ece Duzgit with Ipek Hamzaoglu's visuals on April 16. The musical mix, which narrates an avatar's day traveling between melodies and rhythms around the world, merges with familiar and nostalgic cartoons. The second collaborative performance will present Deniz Erdem's music and Selver Yildirim's moving image. The last set will be played by Robogeisha and present Omer Ozcelik and Ahmed Bektas' hypnotic visuals. DJ tenderemres will open and close the Stage of Plastic Dreams, performing a wide range of sounds from dub techno to minimal footwork.
The event will be held online on April 16 at plastikdusler.com.
AILE ALBUMU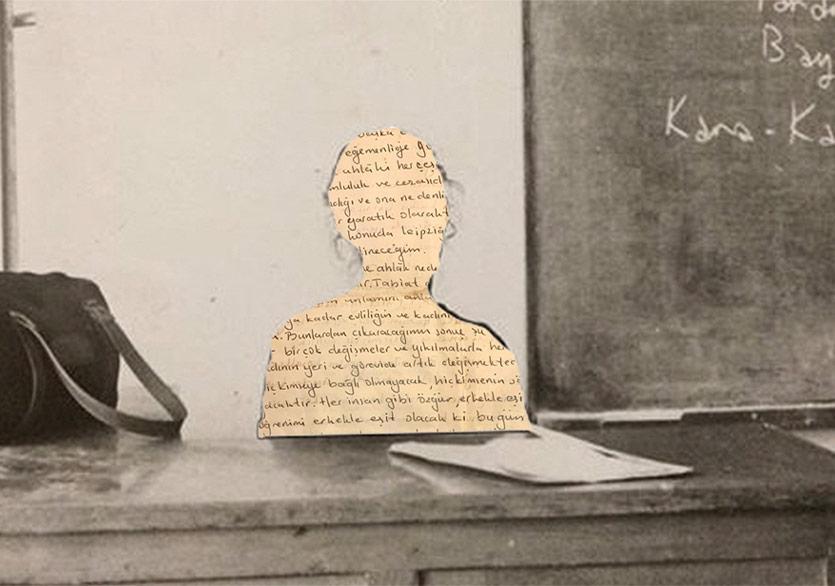 Yapi Kredi bomontiada ALT will host Turkish photographer Eda Cekil's first solo exhibition. Focusing mostly on her past, Cekil merges photography and different settings based on gender. The works displayed at the exhibition show family photographs in contemporary art and gender and connect the concepts of experience sharing in different generations, the interactions between artists, feminism and critical theory.
The exhibition is available at Yapi Kredi bomontiada ALT from Tuesday to Friday between 12pm and 6pm.
BILGE GUNAYDIN TRIO
Akbank Sanat will host pianist Bilge Gunaydin, guitarist Cenk Erdogan and double bassist Ozan Musluoglu on April 15 as part of the Jazz State of the House concert program. The trio will perform their own compositions as well as Bilge Gunaydin's works.
The concert will be available on Akbank Sanat's Youtube channel at 6pm.
CAZIN GORSEL RITMI
Gallery 11.17 presents Turkish artist Atilla Atala's new solo exhibition. Inspired by the Byzantium icons that expres respect for God, Atala takes this respect and channels it through jazz music using portraits created during performances, while at the same time considering the individuality from solo acts and unity through jamming together.
The exhibition is available at Gallery 11.17 from Tuesday to Saturday between 11am and 7pm.
ROMANCE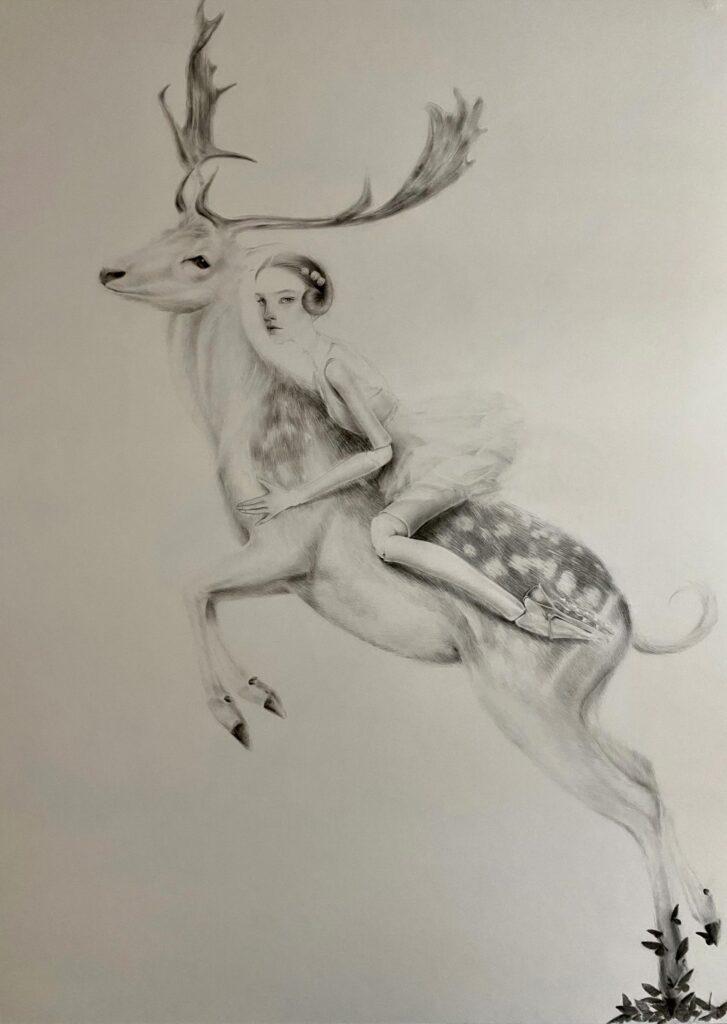 CAM Gallery hosts the third solo exhibition of painter Ayse Bezenmis. The artist portrays abstract sceneries and female figures with a "sensitive look" in their eyes. Focusing heavily on young women, the works display the spiritual and emotional thinking process of Bezenmis.
The exhibition is available at CAM Gallery from Monday to Friday between 11 am and 6 pm.
SELEN BEYTEKIN PROJECT
Turkish jazz musician Selen Beytekin takes the virtual stage at Zorlu PSM on April 17. Accompanied by Senova Ulker on trumpet, Engin Recepogullari on tenor saxophone, Ercument Orkut on piano, Ozan Musluoglu on double bass and Ferit Odman on drums, Beytekin will perform her most recent compositions.
Tickets are available at passo.com.tr
BIR BASKASI ICIN BEN
Krank Art Gallery hosts Turkish artist Asli Narin's new solo exhibition. The works displayed at the gallery are created using the Cyanotype printing technique, named after the cyan blue solution that is used in the process. Exploring ways to connect with nature and the individual's inner self, Narin provides works that revolve around cosmic awareness, unity, connecting and rooting.
The exhibition is available at Krank Art Gallery from Tuesday to Saturday between 11am and 7pm.
40TH ISTANBUL FILM FESTIVAL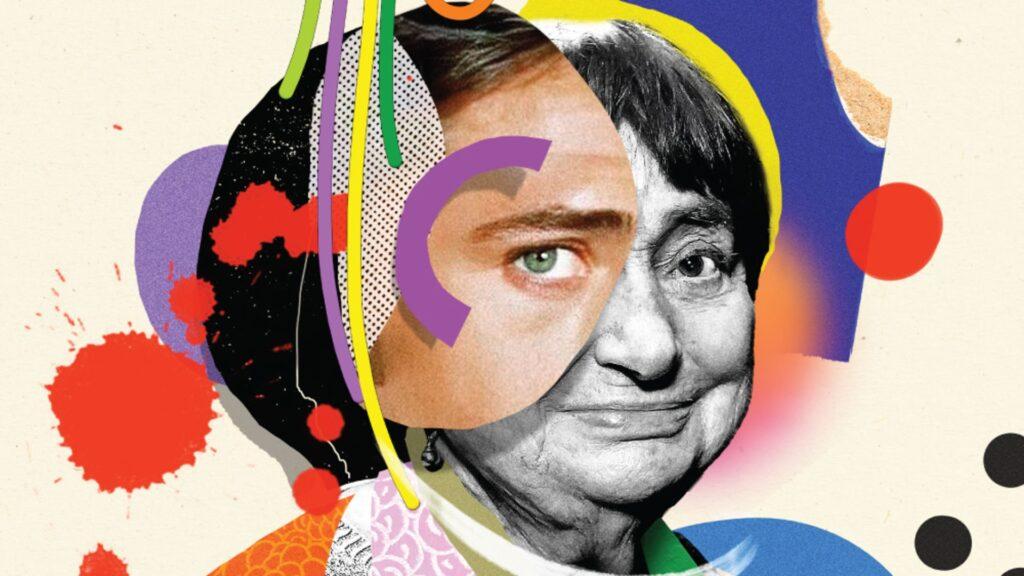 Istanbul Foundation for Culture and Art (IKSV) presents this year's Istanbul Film Festival on it digital platform due to coronavirus measures. The festival began screening selected films on April 1 and it will continue to keep film lovers busy until June. Every Thursday, Friday, Saturday and Sunday a new film will be screened between April and May. The International Competition, National Documentary Competition and National Short Film Competition will be held online between May 20-29 on digital platforms and cinemas if the government measures ease. The films in the festival's International Competition and Gala sections will be screened in open-air cinemas in June in a different part of Istanbul and on online platforms.
For more information, visit iksv.org
LUDUS ENSEMBLE
Cemal Resit Rey (CRR) Concert Hall invites music lovers for an evening with Ludus Ensemble. Consisting of Banu Selin Asan and Eylul Umay Tas on violin, Goknil Ozkok Serener on viola and Gozde Yasar on the violoncello, Ludus Ensemble will be joined by violoncello player Mehmet Gokhan Bagci. Ludus Ensemble and Bagci will perform Franz Schubert's late chamber music compositions.
The concert will be available on CRR's Youtube channel on April 16 at 8pm.
CHARM
Summart presents Can Ozsobay's new paintings, a collection of "stories that pass by in the past and present, of which sometimes we can't catch on in the hustle of everyday life". Instead of portraying humankind's never-ending endeavor to find essence, Ozsobay's goal is to contribute an understanding of the world through his own individual way of thinking.
The exhibition is available at Summart from Monday to Friday between 10am and 6pm.